Discover Affordable, Friendly Care at Smiles First
At Smiles First in Endeavour Hills, your smile means everything to us. Our aim is to offer professional and cordial dental care. Not only do we want to help you achieve exceptional oral health but we want you to have an outstanding experience while you're here.
At our Endeavour Hills dentist clinic you will find a relaxed ambiance and a modern setup equipped with digital technology. This translates into making quick, easy and informed decisions for your dental needs. We have an extensive range of dental services and are accredited by ADA standards, so you can rest assured you're getting top quality dentistry. Contact us today to find out more about our Smiles First dentists helping patients achieve healthy and brilliant smiles!
The Endeavour Hills Dentist Difference
Our primary goal is to provide many different services in one location, for all age groups. Most of your dental needs can be catered for on-site, including:
Anxiety about dental procedures? Nitrous oxide (also known as happy gas) is available now!
We are proud of our happy and friendly environment at dentist Endeavour Hills. From the moment you enter our practice, we treat you like family, with a light atmosphere and lots of smiles at every step of the way.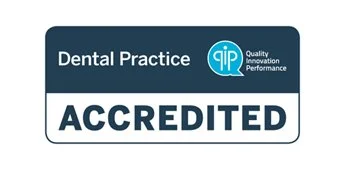 We are a QIP Accredited Dental Practice
We are proud to say that Smiles First is an accredited private dental practice by QIP which promotes quality of the services and safety of both patients and the community.
We follow all NSQHS infection control standards and all regulations supported by Australian dental association.
Our Vision
Multiple dental specialities including general dentistry under one roof, where long term patient relationship are built based on trust and empathy.
Mission Statement
SmilesFirst welcomes all patients from different stages of life with big loving smile and caring heart. Our team is dedicated to help patients achieve optimum dental health and general well-being by tailoring patient's treatment needs keeping their individual circumstances in mind.
Healthy smile, happy pocket
Our transparent, open communication throughout your appointment means you can relax about the cost. We explain everything as we go and help you make informed choices so that financial control is in your hands at all times.
We accept all health funds and with an HICAPS machine on-site, your claim is processed on the spot and is often affordable. We also take Child Dental Benefits Scheme, and Department of Veterans' Affairs.
Smiles First | 03 8772 2053
Dentist in Endeavour Hills, serving Narre Warren North, Narre Warren, Hallam & Lysterfield