What Can I Expect?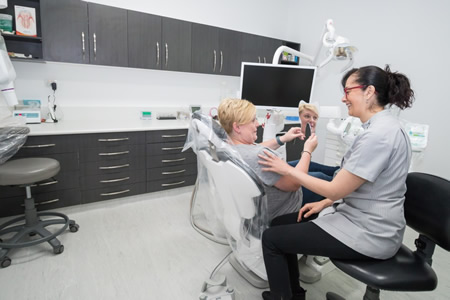 Welcome to Smiles First! You'll find that our warm and friendly environment is the ideal place to experience exceptional dentistry and achieve optimal oral health. All patents are greeted with a big, broad smile. You can take a seat in our calm and light filled reception area while our front desk staff will gather all necessary information required.
Our dentists always recommend a full exam which involves checking of jaws, teeth, gums and oral cancer screening. Some x-rays and photographs may be taken for diagnosis and for records. After this examination, your dentist will be able to inform you the state of your oral health and discuss all treatment options to address any issues. We understand that you need look after your finances as well, therefore we are also able to prepare medium and long term treatment options to suit your budget.
What do I need to bring?
Please bring a list of any medications you are currently taking, and any previous X-rays, or dentures/plates currently in use. We will also take your medical history through a form, which can be provided at the time or downloaded and completed in advance. Emergency patients are generally seen within 24 hours while new patients are offered appointments within one week.
How long will my first visit take?
We allocate one hour for your first visit, to ensure you aren't rushed and that we get all the information we need. Depending on what, if any, subsequent work is required, follow-up appointments are planned accordingly.
Helping you feel comfortable
We pride ourselves on our welcoming atmosphere, where you will be greeted with genuinely happy smiles, familiarised with the practice and encouraged to feel at ease. Once your medical history is obtained, we won't have you sit in the examination chair immediately. We begin with a face-to-face consultation where you have the opportunity to meet, chat and feel comfortable with your dentist, while you describe and talk through your concerns. Smiles First dentists are always prepared to listen to any concerns or problems you may be having. During consults, we take the time to explain what we are doing and the costs of anything, in order to eliminate any confusion or financial stress.
We also provide comfortable seating and pillows, plus earphones for music (you can bring your own, or we can provide them) and we offer breaks so that you can relax your jaw. At the end, we review the whole process with you to recap everything we've done.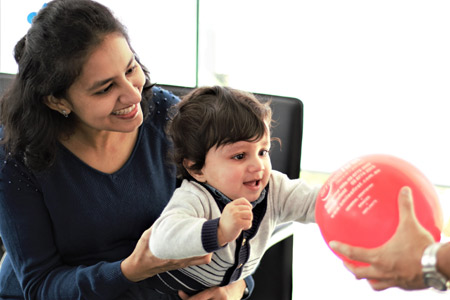 Payment information
We accept all health insurance funds and are a preferred provider for BUPA, with an HICAPS machine on-site for fast, on-the-spot claims.
We do accept Child Dental Benefits Scheme from Medicare/Centerlink, which covers cost of dental treatment for children under 18 for the amount they are eligible for.
Department of Veterans' Affairs are accepted.
Zero-interest payment plans
Do you need large amount of dental work done and worried about finance? Smiles First offers payment plans through Ezidebit, with zero interest and very small set-up fee. All big treatments can be now divided into weekly, fortnightly or monthly instalments for a set period of time while you receive your treatment.
Discover the Smiles First difference
Book an appointment with our warm and caring dentists today.
Personalised payment plans are also available. As always, new patients are most welcome.
Call us at 03 8772 2053 or make an appointment online.
BOOK NOW
Smiles First | 03 8772 2053
Dentist in Endeavour Hills, serving Narre Warren North, Narre Warren, Hallam & Lysterfield