Wisdom Tooth Extractions in Endeavour Hills
Gentle, Experienced Dentists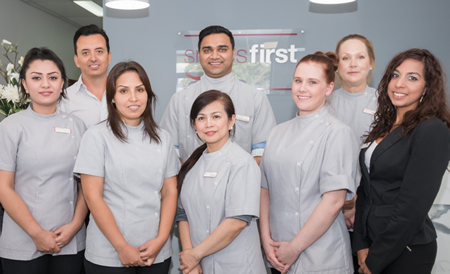 Wisdom teeth usually begin developing in the teenage years and may continue into a person's late 20s. This third set of molars may never cause any problems, or could require removal due to complications.
We will determine if your wisdom teeth are healthy and properly positioned. Not everyone will need to have their wisdom teeth removed, but some people may due to reasons such as:
Pain or discomfort
Impaction
Cysts or tumours
Crowding caused by pressure from the wisdom teeth
Damage to adjacent teeth
Gum disease
Tooth decay
Book A Wisdom Tooth Consultation
Not sure if you need your wisdom teeth removed?
Call 03 8772 2053 to book an exam today!
Experienced Dentists Ready to Help
Our dentists have many years of experience and advanced training in tooth extractions. If removal is necessary, we will discuss a variety of sedation choices to make your experience as comfortable as possible.
We offer flexible, affordable payment plans and process Private Health Insurance benefits via HICAPS on the spot. We also welcome Department of Veteran Affairs patients.
Find out more about the options for your wisdom teeth. Call 03 8772 2053 or book an exam online now!

FIND US
Smiles First is conveniently located on the main road (Heatherton Road) next to the Endeavour Hills Medical Centre. Busses 842 (Endeavour Hills SC) and 863 (Hampton Park SC) stopping nearby.
We're open after hours on Wednesdays and Saturday mornings for those who can't come in during standard working hours.
Wisdom Teeth Removal in Endeavour Hills VIC