About Smiles First, your Endeavour Hills Dentist
Big, bright smiles for all at Smiles First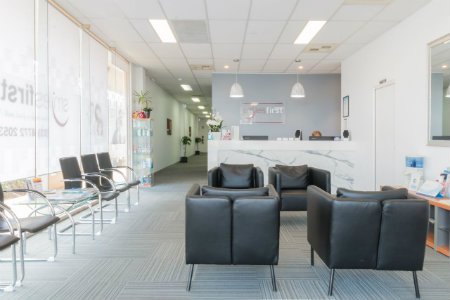 Smilesfirst opened in 2008 to the beautiful and vibrant mix of different age groups and cultures of Endeavour hills. We reflect this at Smiles First with a multilingual staff of varying ages and backgrounds. We are proud of the diversity in our community and our clinic is well placed to cater for everyone's dental needs.
Passionate about helping patients
Your Endeavour Hills dentists strongly believe in health education, at every visit you will gain more knowledge about the care of your mouth and teeth. Dentists at Smiles First are skilled professionals who keep up with industry trends and love what they do. They listen to your each and every concern, explain your current condition and present suitable dental treatment options.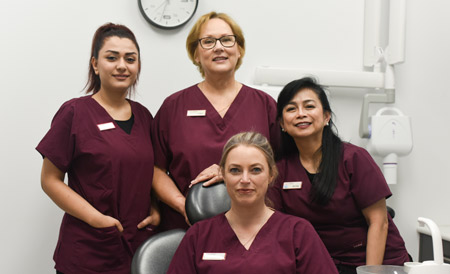 State-of-the-art technology
We are pleased to offer our patients the latest, state-of-the-art technology that allows us to provide modern dental care. Our Endeavour Hills facility features modern technology such as OPG and lateral Ceph X-rays, digital X-rays, an intraoral camera, soft tissue laser, and rotary endodontic machines for root canal treatment.
A friendly, comfortable environment
Your comfort and ease is always in our mind. With a humorous, friendly, light-hearted atmosphere backed by professional service, we're confident you'll find visiting us a pleasant experience. They concentrate on solving current issues and preventing future conditions.
We break the barriers of nervousness and apprehension by encouraging you to open up and speak to us as a friend or family member. Comfortable communication makes the whole experience so much easier.
BOOK YOUR APPOINTMENT TODAY
Book an appointment with our warm and caring dentists today.
Personalised payment plans are also available. As always, new patients are most welcome.
Call us at 03 8772 2053 or make an appointment online.
BOOK NOW
Smiles First | 03 8772 2053
Dentist in Endeavour Hills, serving Narre Warren North, Narre Warren, Hallam & Lysterfield